This is a question that many companies ask us, but when they are asked why this question is important to them… most of them respond by asking a follow-up question of something along the lines of: "I'm not really sure, but I heard it was important". The truth of the matter is this… answering a question like "what is a good SEO score?" can be substantial, but it's probably not nearly as important as people make it out to be. In all honesty, there are so many other aspects of understanding SEO and implementing a successful strategy that answering a question like this becomes almost irrelevant… most of the time.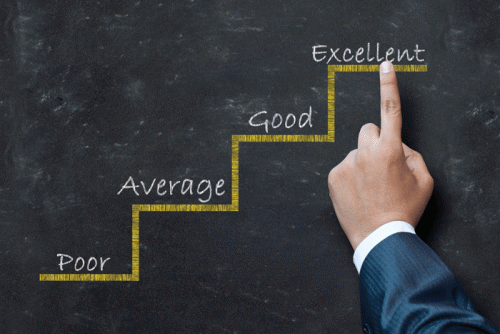 Why do we say that? The reason is this; there isn't a number or score that is shared publicaly that means anything to a search engine that will allow a person to compare the score of one website to another. What the means is, if a search engine like Google is ranking the #1 website for a keyword like "best leather office chair" because it's score is 73, the #2 site is 68, and the #3 site is 61… there is no way any business or digital marketer could come close to identifying those numbers for each of those sites. Additionally, we're not suggesting that Google scores websites in that way, but it's just to prove how relative answering such a question is.
With that said, is there some type of scoring that can be used to figure out how a website measures up to high ranking competitors for their target keywords? Yes. There is software available that will apply a score to things like on-page aspects of a web page; things like the target keyword usage in page elements like the page title, meta description, header tags used, image alt and title tags, bold text, italicized text, etc. From there the software might compare the elements of those websites vs that of the target website that the digital marketer is trying to promote using SEO, and from there it will provide a "score".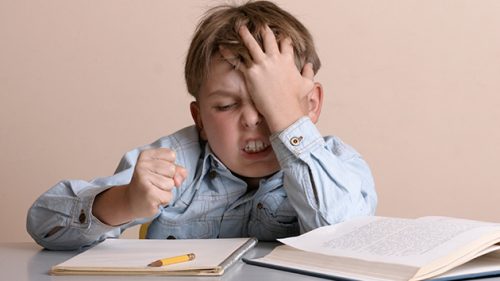 Also, there are other software programs and online services that compare the backlinks of a website, social mentions and signals one website has vs another, or even technical aspects of a site like the number of errors on a particular page, how fast pages load, the number of internal links, etc. The point is this… there are lots of ways to compare one website to another to come up with a score, but determining what a good SEO score is is not something that's possible due to what's mentioned above.
Now that we have that out of the way, what can we do with this type of scoring and analysis?
1) You Can Compare SEO Elements Of Your Target/Business Website Vs Your SEO Competitors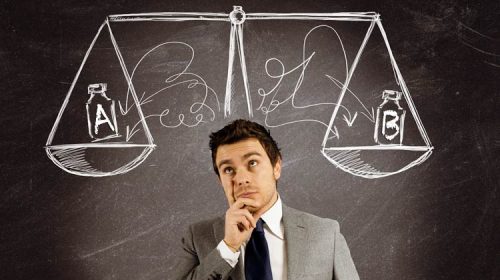 By doing this kind of comparison, you can see what separates you from your competitors that are getting the bulk of the organic traffic in your industry by ranking well for the keywords your target audience is using to find your products and/or services. From there, you can get a sense of not only what you might need to do differently, but it can also help determine whether or not you're in a position to do so; or if you should outsource your SEO campaign.
2) You Can Get A Sense Of What Successful SEO Competitors Are Doing Right
Once you see some of the clear indicators as to why your competitors are ranking so well, you can create a strategy that will focus on those things. Maybe one of your competitors has a lot more relevant backlinks than you do on your website… from there you can look into a high-quality backlink strategy. Possibly one of your other SEO competitors has a lot of shares, likes, mentions, favorites, etc on some of the most popular social media platforms. From there you can determine how to engage your target audience there; keeping in mind that these social signals have been proven to be an impactful SEO ranking signal.
3) You Can See What Your SEO Competitors Are Doing Wrong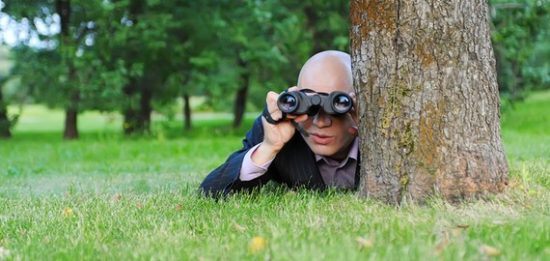 In just about any type of competition, there are always benefits to getting a sense of your opponent's weaknesses; it's no different when it comes to SEO strategies. Maybe none of the high ranking websites are providing useful content to your target audience. Could you consider getting a content marketing strategy in place where you create unique and valuable content that can be published on your website, or maybe there is room for you to create videos that will help increase your brand awareness?
4) You Can Use This "What Is A Good SEO Score" Data To Identify Non-Competitive Keywords
This is by far one of the most valuable benefits to getting a sense of how you measure up to your competitors and getting a sense of how and why they're ranking. There are times that you can find groups of keywords where all of the websites ranking high aren't implementing any of the most impactful tactics that are used for search engine optimization. In cases like that, it's an excellent opportunity to be the first business to do so. As a result, you can find yourself ranking for large groups of keywords that competitors may have paid no attention to.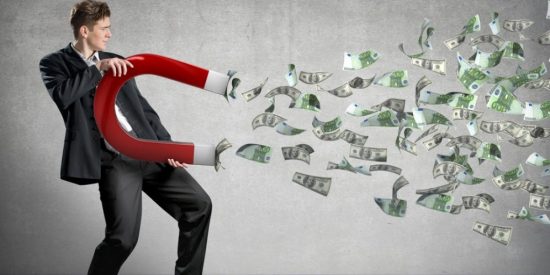 Our advice is this… don't spend your time trying to find your "SEO score."
Instead, apply the 4 things above and you'll be so busy with new business opportunities and visitors on your company website… you won't have time ask questions like this. We don't mean to be offensive, but we want to make sure that you make the best use of your time while trying to succeed with SEO.
If there is something related to this topic that we haven't addressed, if we've created more questions in your mind… as always, feel free to reach out to us and let us know. Nomvo!