If what you want is to attract even more attention to your business, a quick option is the
Google Adwords
!
Since the Google search engine is one of the most visited sites around the world and for this reason can be one of the main ways to attract quality audience you both want.
First, before investing in media in Google, it is ideal that you prepare your website!
The first and foremost tip is that you prepare your site to receive the public, ie, deliver the content they seek, use quality images and all necessary information in a clear and easy to view.
Be prepared to receive them, making sure that the pages are working properly, all the buttons lead to certain areas, the shopping basket is ok (in the case of an e-commerce), that the content is informative and the site has a fast loading on any platform and especially in MOBILE!
This will give you more opportunities to sell and / or engagement.
Let's begin by understanding where it comes from traffic to your site
!
The main sources of traffic that users can find your site are:
1 – organic source – that are search engine results, which are below the sponsored links.
Better understand the importance of SEO for your business !
Meet some simple adjustments to WordPress and improve your organic position!
2- For reference links – the user finds the link on your website through another website or another source, and goes directly to your site.
Organic traffic and reference are very important because through them that most new users find their way to your website.
3- Direct Traffic – you already know your site, and comes to the same through the saved link or manually typing in the browser. Most direct traffic visitors are returning, or already know and means that your site has value for them to return again.
If you use the social media , users can also get to your site through postings, ads, etc.

Google AdWords
Now that you've got on the traffic of your website, let's talk about Google AdWords.
You are starting a business and want users to know about your company or products? Or you want to increase qualified traffic to your site?
And all this quickly?
The best investment are the Sponsored Links Google
AdWords has several types of ads, it's important to understand each of them and what is the best strategy for your business.
Come on..
Campaigns
Search Network
Are ads that appear in search engines, both Google as partners, this type of campaign involves only ads in text format with a certain character limitation.
Ads are filtered based on the keyword that the user is searching.
display network
Campaign ads display network type appear only on the Google display network. This network consists of numerous partner websites such as UOL, Terra, etc.
To find out which type of site your ad will appear, it is essential to make a good segmentation.
Search Network with Display
This is a combination of the first two types of campaign. You can create ads that appear on the search network and the Google display network.
Although it seems a more practical way to campaign, do them separately still sounds like an interesting idea.
Because you can realize more effectively which campaign type best matches your target audience and how to optimize the investments that it gives more return.
Google Shopping
With Google Shopping, you can create campaigns that show a list of products that your company's marketing.
This type of campaign works as a Google price comparison, helping the user to make the best choice.
Learn more about Google Shopping !
Video ads
If you want to impact one person at the YouTub and there are some ways.
Your ad could appear before the video that the user selected load.
Abuse of holidays and attract more audience to your site!
Call attention!
You need to create compelling and attractive ads to well catch the attention of your target audience. You have a few lines to engage, so use them wisely.
A good tip is to see what your competitors are doing, see what benefits they offer … Think if everyone speaks the same thing, you must do something different to get attention!
Create extremely attractive titles and impossible not to be clicked by who is impacted.
You should know that the human being takes the click of a decision in a few seconds, then call your attention right away.
Location
You have to pay attention to the region in which you are advertising because what good buy traffic throughout the city of sao paulo, for example if you deliver only in some regions?
Or, show up for people who are seeking service in Tatuapé, you being in Santo Amaro?
When you well targeting the region to which you want to appear, and more able to optimize your budget, having no clicks that are not relevant, you increase the possibility of people who are close to you know your service / product.
If you are not intelligently segmenting your campaign, you may be failing to appear for a highly qualified public and thus losing conversion.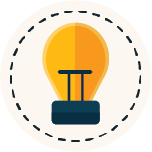 remarketing
The remarketing technique is extremely important for those working with ads, because it makes the interested user / who have accessed your site and can meet their service, whether tageado and so be impacted your ad hours after leaving your site on other channels around the internet, as a cookie is installed on your browser.
With this, your conversions will improve a lot when it is easier to talk to someone that you know who you are than to be trying to attract new users to your site and forget about them.
The best is that these campaigns are very simple to activate the Google Adwords panel.
STAY TUNED!
Not always increased traffic means increased sales
If traffic is disqualified can be increased loss!
So you should be aware of the strategies of your campaigns!
Do not forget that for a complete work and efficient results your investment should not be summed up in Sponsored Links.
A long-term work with SEO can guarantee a great organic positioning, and other various services that you can meet better with NoTopo.
The NoTopo specializes in consulting and planning actions to optimize their investment in digital marketing!
Learn more about Sponsored Links ! Contact us