Beginning of 2017, I and a lot of content on my agenda schedule, I decided to write a theme as "hit": Why make a Landing Page and size of the page for your campaigns .
First I would like to point out that one of the biggest mistakes of us marketers (digital or offline), you find that people, customers, friends, family, etc; They understand what we are talking about and that these issues are enormously popular.
Second, because this week I was asked about it by an acquaintance who was already finalizing the LP (landing page) and he, indeed, should know the importance of having a Landing Page dedicated to the campaigns as a strategic part of operations.
Come on I want to resume after five years talking about it … this text will be much more reflective than super informative, I think. Also have some parts of the material presented in the Oli Garnder RD Summit last year – below is the link of the presentation!
Items that will be guided in this content
1 – What is a Landing Page?
2 – Why, then, make a Landing Page?
3 – What tools are used to develop Landing Pages?
4 – The importance of testing Landing Pages?
5 – My opinion, as always, about everything that must be done to be able to extract the most from landing pages!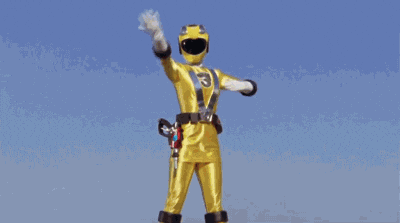 1 – What is a Landing Page (or Page Landing / Destination)?
It is the link of the landing page that you clicked. – I think this is the easiest way for me to explain (what do you think?).
What does that mean? Your site – if not that of infinite scroll (one page – Parallax) – already has some landing pages, each url is one of them, including the homepage is a landing page.
But in fact this is not what we mean, with the translation to the letter!
The Landing Page is a page developed with a focus on conversion.
2 – Why, then, Mafê, why should I make a Landing Page?
Especially if I already have those pages on my website with contact form?
TO CONVERT MORE AND INCREASE YOUR CONVERSION RATE!
As Oli Garner, the Unbounce, scored in RD Summit 2016:
"I NEVER GET A MARKETING CAMPAIGN WITHOUT A LANDING PAGE DEDICATED"
When we suggest to the customer to new Landing Pages, we are suggesting the creation of specific pages, well-constructed, relating to the products or services you offer and / or want to offer.
This page should have a contact form visible, preferably before the rollover and a call to action good!
Which is to say, this Landing Page will be fully built with a focus on action that u want the user to do to increase the conversion rate.
It's a bait page, so to speak, which means that users do not get lost between menus and social media buttons and convert more easily.
Have service pages with a contact page in your menu does not cause your site to be built for conversion!
Not every website is built with this in mind, right?
So when we suggest a Landing Page for your strategy Sponsored Links , Inbound Marketing or any other specific action, we mean that you need a landing page dedicated specifically to conversion.
In an ideal scenario, a Web site should be designed for it, that is, every page of your site should be built so that they were landing pages focused on bringing that user to their customer base or prospects , contact, sell, etc. .
While designing a website with Landing Pages with conversion into focus is ideal, there are sutiações that are part of more specific strategies that need a dedicated page and do not necessarily need to be in your site menu, for or is it seasonal or it is very timely, that not make sense to be on your site so "findable."
Thus develop specific pages for this is a MUST DO !
You create these landing pages with the information needed sanem the problem that user and asks for the same to the action you want to get help; this action is to leave a record of email to download an e-book (initial action Inobund MKT, for example) or else leave the contact to receive more information about the advertised service.
So I need a programmer at my disposal to make this kind of new pages, right?
Wrong! Today there are numerous tools that helps you to create landing pages without the help of a web designer.
3 – What tools are used to develop Landing Pages?
There are numerous, but here I will mention four well-known – and 2 2 Brazilian and gringo. Of these four, we use 3!
Unbounce : as quoted Oli Gardner, let's start with that.
It's a gringa tool that allows you can create, publish and test landing pages.
I can not describe it very properly, because never tested the Unbounce. From what I've heard about is a very complete tool, they have some templates, ie it should be very intuitive to use. It has various price plans, it depends on the needs of each project.
LeadLovers : It is a Inbound MKT software and with it you can:
develop Landing Pages from scratch
choose their templates (they even suggest that templates OPERATION best according to the segment)
up an HTML ready, the developer himself made
Why Leadlover have this functionality? INBOUND MKT because they are a tool, ie using this automation software, you will be able to capture leads and qualify them to work well your sales funnel without having to give unqualified leads for your sales team.
* And it is through the Landing Pages you can startar campaigns and capture the contact, you know?
Want to know more about the LeadLovers, contact us!
RD Station , the famosinha the moment! <3

their site taken: "The RD is a Marketing and Sales software can automtizar able to automate many actions that you need to: …"
With this software, which is very efficient, you can create landing pages for each different type of action. They announced the partnership with Unbounce in RD Summit 2016 event among many other great features to achieve improve the tool – is more complete.
You be able to create LP's much more easily, the drag & drop scheme, has also made templates and you can continue up the HTML developed by his tmb web designer.
We use the RD Station for more than two years. Want to know more about this tool goes into their website or contact us!
OptinMonster – is a Lead Generation software.
We use OptinMonster to create baits for lead generation. And one of the features they have is creating Landing Pages.
We love the features of OptinMonster. It is a very efficient tool, and they offer very interesting educational material for we increase conversions within the site.
We do not create LP's with through this software, but used for many things. Want to know more? I am available to talk about how to make the most of this software and your website increase tx conversion.
Well spoken these 4 software for lead generation, which allows you to create landing pages with template tested already proving certain efficiency, we need to talk about the importance of ALWAYS TEST!
4 – The importance of testing Landing Pages?
Even reading success stories, even seeing formulas to achieve the best results, even though the templates that tend to perform better, we know that not there is a pot of gold behind the rainbow without much research and cross all the ways that have until Bowl.
What does that mean?
Even using models LP's that show more efficient, each case requires a different experience.
Sometimes the image you are using does not pass the credibility to the customer. As I investigate this?
TESTING!
Do A / B test – see if the form works more with more fields or fewer fields.
Test your call to action. It can often be wrong.
I made a Licecap (is an animated GIF, it runs, just wait a little) the presentation I saw Oli Garnder of test that can be done to increase the conversion rate:
So may be details, but ALWAYS TEST!
Do not be lazy to try to improve what you think is good, as we have seen in this GIF above, tx conversion was good, but got better with a minimum change.
5 – My opinion, as always, about everything that must be done to be able to extract the most from landing pages! ?
Well, what I feel everything I experience in these years 5 years working with digital mkt?
That often the client does not understand the importance of making a Landing Page. That's because he does not understand exactly why it's important to have and that.
Believe me, many times, to have a website solves the problem, but not always!
1 – Landing Page is a MUST HAVE for seeing conversions go up!
If you are a small business that has few services and has no money to invest in MKT actions, review your site and think of improving his structure to try to make these service or product pages function as an LP.
What does that mean? The pages of your website can be structured to convert!
The Landing Page of your campaign may not be to your site's homepage .
Why, Mafê?
Because the homepage is a homepage of your company and is not focused on converting customers, but in your company appear, causing the user to navigate the site to understand more and better about your company and your services! (At least in my opinion should be)
2 – Testing is something that takes work, but it should be done.
No use we find that investing in real X site rains client. WORLD SO NOT WORK.
Today expect results to happen, having only one site without disclosure, it is to find the pot of gold will cross the rainbow and get in your home. So: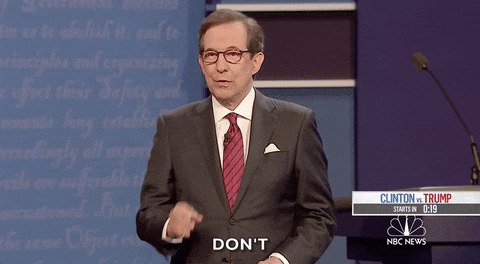 3 – Have a well-defined strategy!
Using all these tools I mentioned is very cool, very cool! Having an LP is something you should consider, but before all this, think:
Who are my personas?
For whom I will announce?
How will I do it?
Through which channels?
What do I want with this campaign?
After all digital mkt strategy well defined, look for professional digital marketing, to help them come up with the best plan of action!
I think I've written too much, right? UFA!
But even for that matter has zillions of other content, it is important to be spoken. We know that many of these contents is:
How to Make a Landing Page
How to Optimize an Landing Page?
As the best conversion rate of your Landing Page?
All this is beautiful and very cool, but my friend, if you do not understand what it is, what it does and to have good results you need a STRATEGY GOALS SET, is pretty hard to take advantage of all these contents.
What do you think about this content? I WANT TO KNOW MUCH!
Comments here, find me on LinkedIn and schedule a consulting consoco!
kisses