Interacts in the posts of others through Comment Marketing!
If you write in a blog or are intending to do so, you should know to write a nice post is only a small part of the creation of a Blog process.
Neil Patel says that in the process of creating Blog, 10% of their effort is to produce a nice content, and 90% of their effort is to publicize it!
Or it is just as important and sometimes more important is the disclosure.

No use to write the best post of the century if no one knows it exists and therefore no one will read.
Right?
Then you may already know that your post to be shared on your social networks , send it in newsletter to the list of your contacts, etc.
Still, you see that your content does not page of search results .
You know you can take advantage of some form posts that are already positioned in the first or second page of Google?
Want to know how?
Interacting in these posts in the section "comments".
But how does the process of Marketing Comments?
First step – Searches for relevant posts for the key word of interest.
Imagine that you are writing about " basket ", " basket-ball ", specifically about: "what is the best training to practice basket "?
Some important notes before proceeding:
You saw that the content being shown in the search for the word long tail best training to practice basketball and not only for the word "basket". To deepen the concept of keyword long tail , read this article, click here .
I do not know anything … .rs basket …
When you write in Google " training to practice basket " will get 10 results on the first page and 10 on Monday and will give.
I suggest open all the results page URLs in 10 different tabs, not to be opening a new URL every time you will have to enter into a post.
So will greatly optimize the time of this process.
Some of the pages will open may have a commercial character, sale, etc. So they do not interest us for the end of this process.
You acknowledge they appear as an icon with "ad" on the left side of the ad.
it means you are " sponsored links ".
Other results without the icon, are appearing in "organic" way.
They are links of who actually wrote something about this type of training, and to be in the first and second page of Google, are certainly interesting and relevant content.
Watch this Digital Marketing pill where I explain the difference between Positioning Organic and Sponsored Links .
What you will now need to do is interact in these posts.
But before that, stop a sec and think of the possibility that you have in front to validate the quality of your content and in fact their knowledge about argomento.
According content marketing step: read and rate the posts relevant to the keyword that you want to rank.
Friend, you know what it means to rank and index, right? If you are unsure, check out this mini video I recorded for the youtube channel of NoTopo .
Returning to the posts the outcome of their Google search, these posts are the most important to have at the moment on the Internet, according to the "little robot" google.
Then, take a look at them and compare them to the post that you just wrote.
They re-propose the same arguments, suggestions, tips to your post?
So that means you have a friend my schedule problem.
Likely you to write better than the authors of the first page posts
But if the content of your article somehow already fills the first pages of Google, it is difficult for your post "steal" their position.
The staff working the write content based on relevant keywords.
As if that was enough to get on the first page.
Few believe that as you have a lot of people thinking and doing the same thing.
So in fact who goes forward is not more than optimize for keywords … only … but who adds content that did not exist.
Who can do this?
Only those who put "hands on" and knows cucumbers day to day of his segment.
For example, if I write about basketball, the only thing you could do is put together a post on research based on the same internet.
It might even have the ability to synthesis and explanation, but in fact would not be adding anything to the user.
Thus, a post or two posts can work out, the explanatory power that highlights your content.
But in the medium term will not work
For how can I give basketball tips if the only and last time I played was 10 and even broke a finger … .and only recently learned that NBA is not a wrong way to talk MBA …?
So here's the lesson: write on topics in which you can add … same .
Come on, identified the guys who have the internet, and now?
Third step Comment Marketing: interact in relevant posts.
Now that you opened it and read the "competitors" content probably ruled out a 20% -30% of them because they were commercial or not necessarily relevant, or perhaps the same content appear twice.
These here yet not all will allow comment below .
You can discard those that do not allow comments or request them on social networks.
Oh you're jumping to the fifth step of this process going forward.
For those who allow comments, good, oh my friend need to comment as the following:
Have your say on the post, show that you also know, add;
Leave a summary of what your post deepens. For this need to make sure that your post fact complements the content you are commenting;
Type: to deepen, type: "read this article" … or something.
Obviously not need to follow these instructions strictly.
They are only a guide so you can develop your own process.
The comments do not generate ranking itself as it has command of "no-follow"
You know a link that goes from one post to another post, download a bit of post source of authority to the destination post?
Did not know? Then watch this mini video on the subject that I recorded for the NoTopo youtube channel.
For this transfer of authority does not happen, you must enter the source post the command "no-follow" , ie tell Google robotizinho you do not want anything to pass authority to the destination post.
Exactly what the comments posts are configured, by default, with no-follow.
So it's important that you know that not your post is not going to rank for " backlink ", that is because there is a link that goes to your post.
Your goal here is another: is to spread your post to generate interest in new users already interested in the subject.
But there is another obstacle: your comments will need to most likely be " moderate " by the administrators post you commented
And not always they will leave your comment pass.
The final account you're publicly saying that will complement what the author of the article wrote.
But as they say Coldplay: " Nobody said it was easy " (No one said it would be easy)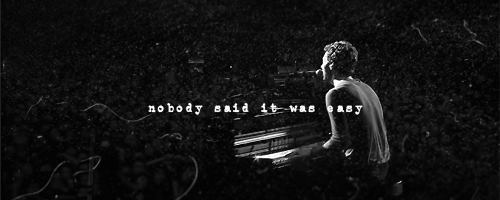 But think otherwise:
You may receive comments and feedback on your knowledge.
And this can only be good for you and your business.
If someone comments or enjoy your comments, or engage in some way with you, you have to engage back.
It is at this time you can use the link to your site.
As I said, your link does not serve to create a backlink to the Google engine.
It serves to give the possibility to the user to deepen the argument.
And to this must interest the user before providing the link.
Ie engage with it!
Fourth step for Content Marketing – comment on Youtube
blog … where are post videos.
You know the difference between Blog ? Watch this pill which explain this difference.
On keyword search .
Appear the most relevant videos for your keyword.
Now you can use the same techniques used above for a strategy Comment Marketing on Youtube .
Step Five: Comment Marketing on social networks.
The techniques described above also apply to networks such as facebook.com and linkedin.com .
However, if you enter the keyword on facebook motor it will not give you results as relevant as Google it.
Then I suggest using Google to search also on Facebook and Linkedin .
As?
Returning to our example basket .
Enter Google and type:
website: pt-br.facebook.com inurl: <basket>
Attention!!!!! Do not put "space" between site: pt.br.facebook.
With this technique appear every page on facebook Brazil with the word " basket " in the content.
Now you can enter the pages and interact applying the techniques explained in the first 3 steps.
What's up? Get the idea?
You got any questions? Leave a comment down here.
Have you done this? Tell us how it was, given any results? Share with us your experience.
Or simply contact the NoTopo .