You know how it is done to optimize mobile sites? You want to understand a little about how it is done and why should be done? Then read and understand a little more about!
Why do the optimization of mobile sites?
Currently, any person has at least one cell, the famous "smartphones". They are everywhere, and therefore also increase the need for mobiles sites.
So users can without any problem, access the websites of your smartphone without any concern.
However, from this point that the user wants to access a website from your mobile phone, are generated some problems. Some examples of concerns can be:
If the site is adapted to the mobile format;
If it is optimized or was done given the need to deal with data packets of users with its 2G, 3G and 4G speed;
if there is a need for a new site just for mobiles or access your site just being responsive enough.
Among other possible concerns for the mobile environment.
But then, as can be done to optimize mobile sites?
How to perform the optimization of mobile sites?
The main optimization points and what their causes are:
Responsiveness: there are various screen sizes and it directly influences the layout of the websites. Because depending of the size of the screen, you need to modify your layout to adapt to it. And sometimes it is necessary to redesign the entire layout of the page, completely changing its format and content display.
Speed: what can be "obvious" or even "stupid" for some people, it is actually a very important point and that not all take into account when optimizing a website mobile. Current research shows that if a website or web page takes more than 3 seconds to load, it tends to have a huge dropout rate. Yes, just over 3 seconds you will have a huge drop hits.
Cache: yes, the proper use of cached data can contribute to website optimization Mobile. Just you remember that most users are not on WiFi networks, but mobile networks. These networks have a data limit, popularly known as data packet. Using larger cache times, you allow the user need not be "dropping" your site's content all the time to access it, which generates a lower expense the amount of data.
Image optimization: As we have seen, any bit of difference that helps you to save your data, it is an optimization! Then we will help you reducing the size of images that it needs access to lighten the site.
Optimization of external files: And it's not just images you can improve the performance of your page. Overall, external files as style sheets or script pages also influence this outcome. That is, if you have to reduce the code size in order to affect the file size, do it !
How to start optimizing mobile sites?
Now that you know what are the main points that need to be optimized and why optimize them, how about learning a little about tools and technologies that are used to perform the optimization of mobile sites? Right! So come on!
Google PageSpeed ​​Insights
This tool offers you a review of your site exactly validating the above terms for both desktop version and for mobile. And the best! He says just file by file or line called line of external files that you need to improve! Amazing is not it ?!
If you are interested to read more over at Google Page Speed Insights, we have an article about it! Click here to read.
Accelerated Mobile Pages
The Accelerated Mobile Pages or just MPAs are a page format created by Google that makes the pages that use it are much faster to load, thus providing a pleasant and easy experience for users.
However, not everyone is favor of this technology. If you want to learn more about AMP pages, read our post that talks about them by clicking right here .
Google Search Console
Google Search Console is a very complete tool when to monitor your site in several ways. One of them is in the MPAs. He has an entire section that allows you to analyze how is the performance of their of their Pages Mobile Accelerated (AMP).
And this ranges from which they are indexed to even which are having problems. If any page presents problems, it can show that the problem of the page and how you can solve!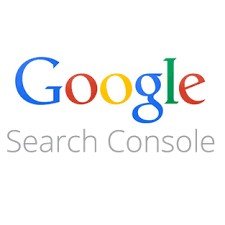 If you want to learn more about the Google Search Console, you can check out by clicking right here ! And if you are interested in learning more about this feature and several others, we have two articles talking about the main features of Google Webmaster Tools. You can click here to read the first article or click here to go to the second article .
Choosing between responsive layout and web app for Mobile Website Optimization
Now we have a point that would be at least interesting. How to know if you should just let the responsive layout or whether to create a mobile site – popularly known as web app.
We have several characteristics that differentiate an option of another, but basically it is necessary to understand if your responsive layout can meet the needs of your user may have, there is no reason to create an entire site in another layout.
However, as in cases like e-commerces or online applications, probably only the use of a responsive layout can not help much. This is because due to screen change, we can reach a consensus that other layouts may be recommended or even more aesthetically pleasing to the user.
What's up? Got any questions or want to tell us what you think? Review or contact us!