Have you ever thought of doing a marketing strategy for your company Consortium?
It is normal business – from various segments – believe that their business does not need a customized marketing strategy. Or even only to sponsored links is the solution of all problems.
But this is not how it works …
Of course, a good management Google Ads campaigns (AdWords old) will bring a satisfactory result, but may become increasingly expensive, if your company is not prepared to act more aggressively, either on the internet or elsewhere.
For excellent results is only possible with a focused marketing strategy to your target audience on the market in its business segment and even in your own business: from how your brand is positioned in the social channels to possible internal bottlenecks They need to be resolved for you to achieve your goals.
In this content we approach the consortium segment , where we see that could be much better spent with focused marketing strategies in the target audience and customer relationship.
To start, you know what the current public consortium segment?
The ABAC (Brazilian Association of Consortium Management) conducted a study in early 2018 to understand better about the consortium of the public.
Basically, the consortium of customer profile is:
man – representing 67% of consumers who joined some sort of consortium in 2018

Marital status: married

Age: 30 to 39 years

class: middle class
An alert that we observe in this research done, is that since 2016 the consortium membership made by women is falling.
In 2016 women accounted for 40% of customer profile and today, in 2018, they represent 33%.
It would be interesting to try to rescue the women for this market, understand what they need to re-join a consortium.
But as these people decide to join a consortium and not opt ​​for other means to conquer your dreams?
It is very important to understand what the source of influence of your audience. Understand what their journey to the closing of the contract. That is, where it searches for information before purchasing, who are the influencers, what are the business models that sell more consortium ..
According to the study:
38% of people who buy a consortium, arrive for directions
25% of people search the websites of the consortium of companies
15% look for in social networks (whether in consumer social networks and in the company).
In addition, 27% of respondents said they ask questions about the product through online media while 55% prefer to talk to a salesperson.
Of the 1,000 interviews, we found that:
43% of people are independently a consortium;
25% by retailers do consortium;
18% close to the manufacturers themselves;
14% do consortium through financial institution.
Understanding that there are many ways to act within the market, especially if well-crafted strategy and positioning of the company through educational content, partnerships, need to understand what are the values ​​that these people hold dear at closing time with a company representative, a financial institution.
We have seen that most of the adherents to the consortium, value the statement, ie, need to feel confidence to succeed in closing the contract.
And this trust is established, one needs relationship. We have seen that the majority of customers, PREFER a conversation one by one!
Which strategy to use to improve the relationship with your target audience?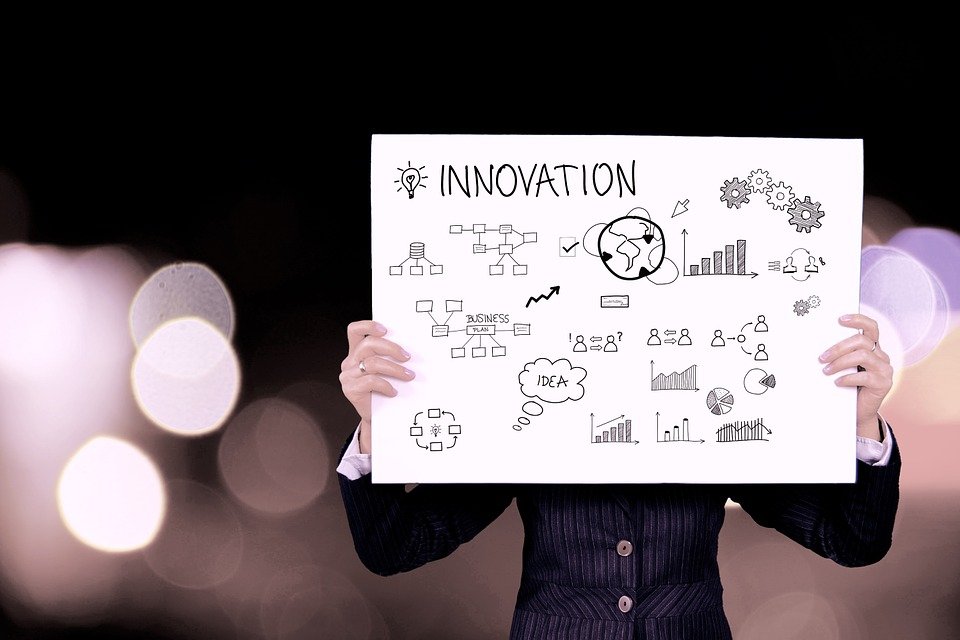 Okay, we understand the public that segment's profile and now we need to think about possible strategies to reach these people!
Before any planning, it is legal to make a BenchMark analysis with some competitors and references.
---
Also read about what's BenchMark and how to do?
---
Along with this analysis, we also make a mystery shopping both competitors as the company itself, to understand how the service and if the process is simple and effective.
The next step is to find out what Brand Persona of your brand and find out if mission, vision and values is something that is so defined that all employees – from the seller to the President – know and cherish.
It does not help the company have a vision, and 80% of employees do not see the same way. This is where a very important question:
His vision of how the company and what it does is in line with how the market and its employees they see your business?
Have I advance that it's likely not!
Why we need to keep in mind how important is the internal positioning of your brand is aligned with the position you want to move to the world.
After making a beautiful analysis and understand what are the necessary points that the company needs to improve, we can follow up with a strategy to bring in more leads.
To get a little more explained, I will give some examples that can be major bottlenecks that will hinder your company achieve the goal:
1. Representatives misaligned with what the company actually sells:
It is very common for sellers or representatives increase slightly and promise a quick contemplation to the customer end up closing faster.
But this can create a big headache, after all it is as if your salespeople are doing a deceptive advertising of its service and promising something that is not likely to promise.
In addition to disappoint customers of this can burn the name of your business as: who will want to buy a consortium of a company that has many negative reviews?
In the study cited above, it was identified that 15% of people who have joined the consortium, do research on companies in SOCIAL MEDIA CHANNELS.
We can not deny that it is ESSENTIAL we monitor what people talk about your company, not to generate distrust in your potential client, as in addition to the social media channels, safely, it will seek more information about your company in search engines and sites claim.
10% of respondents said they seek information on companies in the complaint sites;
15% in social networks;
25% on the company website;
2% blogs Investment;
38% friends or relatives.
Much more than your IMAGE, you should be concerned about the reputation of your company!
You can tell a charm about you, but what people say is what generates more credibility and trust.
2. Customer lengthy or very flawed:
27% of people who responded to the survey before acionarem company, sought information about the Consortium on the INTERNET;
8% speak with a representative or the office itself;
55% talk directly with the Seller and Broker.
A universe full of competitors, we can not accept a flawed service, or the speech (false, full of unrealistic promises), is the lack of attention or delay in response time.
If you agree, you know that there are many companies still unprepared to receive leads.
Often the potential customer makes a consortium of simulation on the company website and is days without receiving return of the consortium, no one follows the lead, you do not have a monitoring these entries of interest.
Sometimes the potential customer gets to send a message, connect, try to contact to take a course and nothing. The return comes days later, when the lead has cooled and competition has provided what he needed in time – less than 12 hours response.
A bad service can be the problem of your consortium can not sell more and you feel you have no new lead appearing.
With a mystery shopper you can find out the bottlenecks of your care and the need to improve, implement and even take the process.
Remember to check all the possible means of contact – and current – customer are right and are not being ignored.
Not counting the AFTER SALES , which is essential for the business to continue rotating, given that 45% of people said that those who influence the purchase decision of a consortium was the FAMILY / FRIENDS.
58% OF PEOPLE that made consortium in 2018 contacted the company / representative / seller, after joining the consortium.
And because of complaints increased compared to the previous year. In 2018, 26% of those that triggered the company after purchase, contacted to complain, increasing 6% compared to 2017. 71% contacted to ask for information, against 75% in 2018.
Important that we should consider:
14% of companies that have made the consortium, said SURE that did NOT a good deal.
18% are still in doubt this because there is still a lot of people working with false information about what the consortium.
In addition, there is 14% who are still in doubt whether they did a good thing or not.
Why does it happen?
People do not know about the bureaucratic process – paperwork;
People say they have fallen in the tale of promise, contemplation is very fast;
Seller does not give necessary support, which creates distrust in the process;
People do not prepare for the plots.
3. Site with poor usability:
We have seen that 25% of people looking for more information about the company on the sites . Having an outdated site with old information without direct address to the audience, you can generate an impression that the company is back.
We can no longer accept, in 2018, a slow site, with a load very slowly, images that are slow to appear, difficulty reading and finding information, old layout, too heavy or even old-fashioned to the target audience.
All these points can affect both a possible lead as at the time of conversion, and even the relationship with the current client.
Not to mention that a bad site, probably not appear on the first page of search engines, and even if it is money invested in sponsored links, for the company appears, the company will pay more expensive to rank on the first page, because her site is worse than competition, on the issue of navigability.
---
Also read about the Digital Marketing part of your marketing strategy!
---
Okay, you already understand that there are internal bottlenecks but still did not understand how digital marketing strategy can be critical to your consortium?
Separated here are some points that can help you get a great result!
Improve internal bottlenecks
They are the pointed above or others you find in-depth analysis.
There are bottlenecks that are much more urgent and priority than others. Evaluate what influences more on your business and go back to settle with a certain emergency all you can.
Understand very well how your business stands, rate the care of your team understand what are the most critical points inside and what your customers say about your company.
Do not ignore the bad reviews, they will make your business better and survive!
Is present in social media with an appropriate strategy
No use you trying to be all social networks posting the same content thinking that will bombar followers – and the best: new customers.
It is not how it works. Understand where you have a better base to work where your ideal customer profile is and what are the objectives of each social network:
institutional;

brand awareness;

positioning;

traffic;

conversion.
One idea is to keep a blog with tips, questions, statements, important information for your audience.
Remember to create a content plan with posting schedule and do not forget to publish them on social networks.
Sponsored links
If you have a service structured to leave no unanswered lead, sponsored links can be a quick and easy solution to generate new leads and consequently new conversions.
---
We have content that explains what are the sponsored links and how it works. Read more here .
---


It may seem to do the analysis, understand what each means, see bottlenecks, structuring the strategy can be a chore or even a time spent for nothing. But I assure you it is not in vain.
The NoTopo has experience with the consortium segment and know that in the same segment there is a specific strategy for each consortium.
Want to know more? Contact with NoTopo!