A landing page – in Portuguese, "landing page" – is a page especially designed and created in order to receive visitors, generate conversion and facilitate the consumer finalize a purchase or advance one more step in the decision process of purchasing.
It differs from a common site page to be fully focused on a predetermined objective, eliminating any distractions that may distract the user that goal. For example, if the purpose of the landing page for the visitor register in the service advertised on the page, all the page elements will be carefully worked for: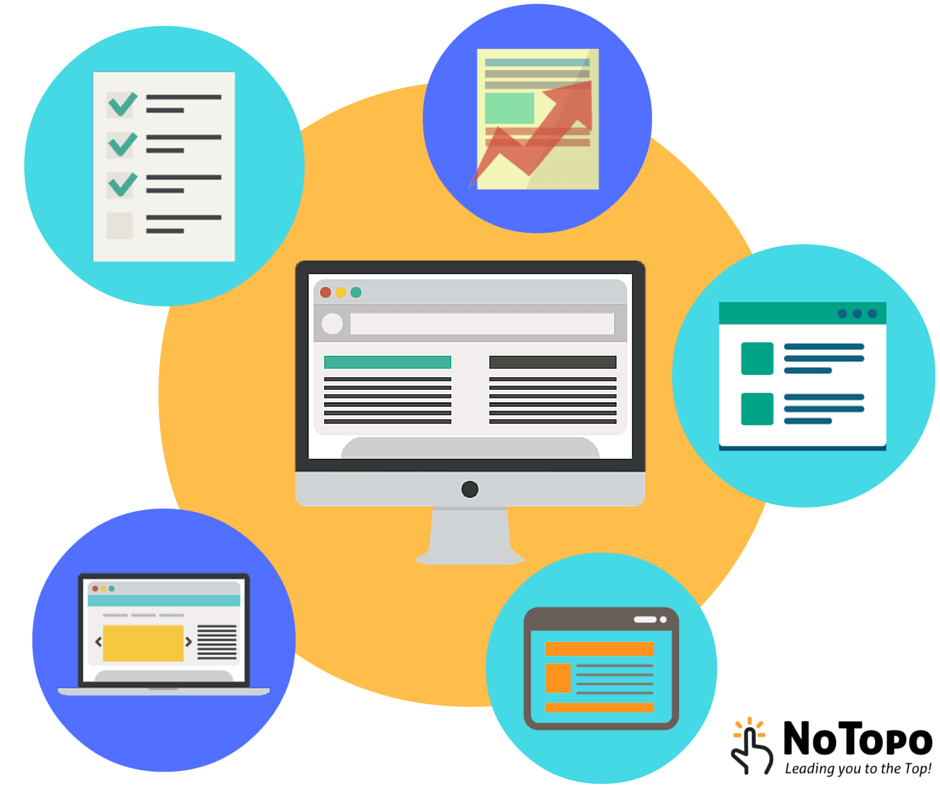 1) attract a highly targeted audience prone to conversion.
2) cause, since this audience is within your page, it really is interested, get curious, and convert.
But how to attract people to your landing page?
The public can come from any source or channel, online or offline, that is promoting or listing page, and the main channels that lead visitors to landing pages:
Paid advertisements on search engines like Adwords: that can be customized to capture the right audience, and the ideal stage of decision-buying process. The landing page planning should be married very well with the campaigns, ads and keywords used in adwords, so you can increase the quality score of your keywords and pay only to attract those who really are willing to complete a conversion .
Search engines like Google: landing pages are pages with a very brief content and a greater appeal to the layout and images. Thus, they do not earn as much relevance as a page with larger volume of texts and links. And it is precisely because of this that all efforts should be applied to make the landing pages with impeccable SEO optimized and extremely relevant to the final consumer, seeking to achieve better positions in searches over the medium to long term, using a strategy with words- longer tail key and less competitive.
Social networks: which help to inform and generate interest of the audience making it prone to want to join your page and possibly convert.
Each of these traffic sources must be worked in order to select very well the potential customers to your landing page. It is a very personal work and, often, it is different landing pages for different traffic sources, even though the same target audience.
How should a landing page?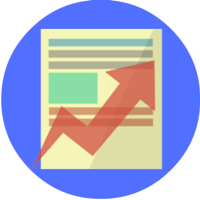 A landing page has to be totally focused on the main objective of it: the conversion. It is a chance to engage with the visitor and make him interested in your product in the initial few seconds it enters the page. For this, there are some basic practices that can help build your content:
A landing page is brief, concise and essential : it is the first impression and the first contact you have with your potential customer, and you want to make the most of it. Keep in mind that people on the Internet in a hurry and want to get straight to the point, then presents the information in a concise manner, but that shows what's more important that the client needs to know.
Use images: images are a good way to sum up and draw the visitor's eyes to what really matters: if there is something to be explained, try using a set of figures showing step by step. Something that it is lightweight, intuitive, and easy to understand.
Language: use clear language and preferably connect with your audience in his manner of speaking and the way he thinks.
Easy and attractive: Call the attention of your consumer, and has indicated the main reason to encourage him to convert. In other words, talk to the visitor, with a callout that reflects the solution to what he is seeking. Show what is the problem that you propose to solve.
Make it clear why you are different: not just that you speak that you are better than the competition, you need to show your logo differential. What do you do differently? That the consumer should choose your brand?
Prove that you are better: show arguments and based on numbers to prove their competence and reduce consumer risk perception.
Use a good call to action: one call to action is when you call the visitor to perform the action you expect it. Yes! You should invite him, in a very clear and attractive way, complete the main purpose of the landing page, or make a purchase, a subscription, or any other type of conversion.
And if the same product has public with different profiles?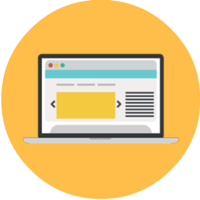 The landing page allows you to have different appeals to different audiences: You can make different pages for the same product. For example, assuming you're selling a computer with high processing capacity. For the crowd of people who use the computer to play, you can make a page focused on the gaming world, you talk very well with these gamers. While another landing page on the same computer, can be directed to photographers, focusing on the need for them to have high processing power for editing photos and videos, and involving them the passion for photography.
Thus, the two audiences can understand very well how that computer can help them in a detailed, personalized and depth, reducing your questions regarding the purchase and encouraging them to conversion.
Tip: Choose a tail-long word to optimize
If you rely on search engines like Google to promote your page is to get organic traffic or paid (adwords), you will need to choose very well the long tail word to be optimized on your page. It will help you to rank for what really matters, and for people who are more likely to convert.
But how does this happen? Google is spying on everything you have inside of your page, and optimize the correct word will help you have more quality in their content and get better ranked.
A word with a long tail, is a very specific word. For example, the word "computer" is not a tail-long word, and if you optimize your page for the word, will be competing with thousands and thousands of other sites involving "fix computer", "used computer", "computer notebook "," buy computer "etc. That is, you will be making a huge effort to compete with many people who are not his real audience, and probably will not be able to win.
But when we use tail-long words, we seek to optimize for terms that accurately reflect a possible pursuit of their target audience. Returning to the example of the computer for photographers, some long-tail words could be "computer for photographers", "computer for image editing," "computer to render videos." The secret is to know your audience very well, and understand how it research. Vale also use tools that indicate the search volume for each word, as the planner of Google Adwords Keyword.
Once you know who your audience is, as he seeks, and what is the ideal keyword for it (based on the volume of searches), you have to ensure that this tail-long keyword is showing up in places important for page optimization, such as: URL, page title, throughout the page text, alts of the images, and titles and descriptions that appear in the meta meta search engines.
Landing pages mutants are eternally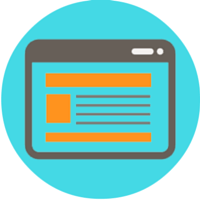 They are always in testing and improvement. They must be flexible and adapt to what your audience responds better. Remember that everything should be fine cut based on the collected data, always seeking to prioritize and emphasize the elements that more work for conversion.
For this, the A / B tests are widely used: they share the same page in two versions, and make a change in one element of one of them. Then compares the page performance data modified the original page and sees which of the two brought better results. The winning page should then be chosen to stay in the air. Some of the A / B testing on landing pages most common are:
Change the text of the call-to-action button

Change the location of the form or call to action

Change the amount of fields on the form

Change the header or callout

Change page text

Enter a version of the page that includes video
And do not forget to observe the key performance indicators. Compare:
Conversions

Bounce Rate

Number of visitors

Page Conversion Rate
When a landing page is recommended?
Usually for cases where the audience is in a final moment of decision buying process, almost ready to convert.
But it can also be used for other purposes involving encourage consumers to take the next step in the decision process of purchasing. Some goals may be:
Conclusion
Use and abuse of landing pages, especially when your goal is conversion and capture leads.
Disclose them in ways that they can more effectively reach specific consumers of your brand.
Prepare them to convert your visitors to take the target goal of landing page.
Collect data, do tests and adjust as needed.