Do you have a "small" website? You do not have money to invest in it? Already receives almost no visitors? Then do SEO. Precisely the goal of SEO is to give visibility to a website and thus increase traffic.
Usually when a website is "small" we say it is not necessary to do SEO. We thought it not worth investing time in this strategy. However, the exact opposite happens. If you do not have visitors, do SEO to start having them.
In this article, we tell you how to do SEO for small websites and unvisited.
Without a content strategy, no SEO or for "large" or for sites "small" sites
The content is absolutely necessary for any SEO strategy. No matter the size of the website: everyone needs CONTENT . Usually, people who have a small website think that developing a content strategy work involves much time and effort.
The truth is that this thought is not so far from reality. But it is not exactly true. Especially in the case of small websites, which project the results over the long term.
A content strategy does not necessarily mean fill your blog site articles . This does not tell us, but Neil Patel , expert in Digital Marketing and Social Media . Start with two or three items. But not just any content.
Neil says that when we think of content, we need to consider the following:
"People want answers. In today's world, content is cheap because there is a lot. So people are looking for answers from people with authority to their questions. "
That is, with the abundance of information, people give priority to the content made by people who know what they talk about. Content in addition to the visual, worry about giving the best to the reader.
There are many examples, but we could rescue the own Neil Patel.
But not to stay with words alone, it would be good to review what the statistics say. According to a report by the Content Marketing Institute and based on figures from other invetigaciones:
Content marketing costs between 31 and 41% less than the ad strategy paid search (SEM) , depending on the size of the organization.
For every dollar spent, content marketing generates three times more leads (potential customers) that paid search ads.
The conversion rate of a website is almost six times higher for companies using content marketing that competitors do not.
That being so, it is clear that a strategy of marketing content is always good. And if you have more visitors. What are the keys to start developing a content strategy? It is quality content, specialized in something and with a well – defined audience . We see more detail.
How to build a content strategy for a small website?
To start with a content strategy and considering that we are referring to sites that do not have the budget to invest, it is best to develop a single content type. The much does not catch anything , the saying goes.
Do not do everything. Videos, podscats, webinars, blogs, and so on . DO NOT. Concentrate on one format. The most recommended by specialists in the field is to start blogging . It is the easiest and least expensive.
If you decide to blog, the first thing you have to do is investigate what are the keywords of the topic you are addressing. Above all, look for long tail keywords. What is it about? It is longer search queries.
Consider an example. Assuming your website try auto insurance, the keywords "car insurance" or "car insurance" are the main and most generate search traffic. But the effective use of these keywords as competivivas ends running out to anyone .
In this case, a long tail may be the "best auto insurance company." It does not have many monthly searches but to be longer than the main keywords could compete more easily for it and generate more traffic.
So far we have two clear questions about how to do SEO for small websites s: focus on one type of content (blog recommend it) and do some research keyword long tail.
What other issues we need to consider?
TO ANTICIPATE. It is necessary that you plan and compose the contents in advance . Ideally have stipulated dates of publication and writing between one or two articles per week.
Once ta completely handle the blog, try to perform other types of content. The key should always start establishing a productive and stable routine .
Share your content on social networks. Often, we find extremely interesting content with very few visitors because not properly have been shared on networks. The suggestion is that the share or yes on major platforms like Facebook and Instagram. But it is also important to consider other smaller networks or locations . An example of them are Facebook groups . If you find any group or several related to the theme that calls you, share your content groups there.
We talked then content strategies. But what other ways are there to do SEO for small sites?
Nurtures your followers to fulfill the main objectives of SEO
SEO has three main objectives:
generate traffic
generate leads
building authority
What if you managed to have followers who trust in your brand? Most likely to visit your site more often and share your content. Is this what impact? Nothing less than THREE GOALS SEO. It helps you build authority, to generate traffic and leads.
How can you do so that more and more followers trust you? Thus nourishing them. This is talking with them, interacting and bringing value. This has much to do with the content, but also with the ability to listen to customers, to make them feel really important.
But do we know who our audience? How do we build an audience from scratch?
Analytics lets you know howis made and what you want your audience.
This box shows the interest of the audience. This has more to do with psychographic. This is the "affinity categories" . And it is also available the "In-Market Segments" , which will help you analyze where your users are in their days of purchase.
Once you've identified your audience well, all your efforts should be geared to nurture through a strong value proposition. All rely yourself: Why letores / followers / fans should qeudarse you? What benefits am offering?
Finally, before closing, it would be good to stress that a website is not optimized for mobile, does not have much future . Especially if it is a small website. And optimize it for mobile is not only to make a mobile version. It's a bit more than that. You 'll have to change several aspects. Moz says: "Design for the big toe."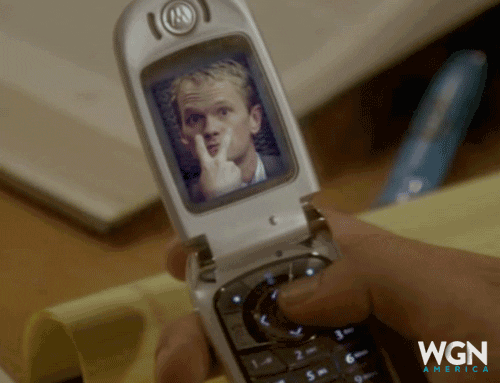 We have reached the end of this post. We hope you have been helpful and you can tell your own experience about how to do SEO for small sites. How did you do it? Is there any other advice or practice you can recommend? We appreciate your participation! Until next time!